Reputation Management
Subtile
Building a 5 star reputation for your brand isn't always easy. Aside from training your staff in the ways of quality management and customer service, your clients have to take time out of their day to leave you a review. Of course, there is always the potential of a client leaving a negative testimonial which can bring down your entire Google or FaceBook average. In walks our reputation management module.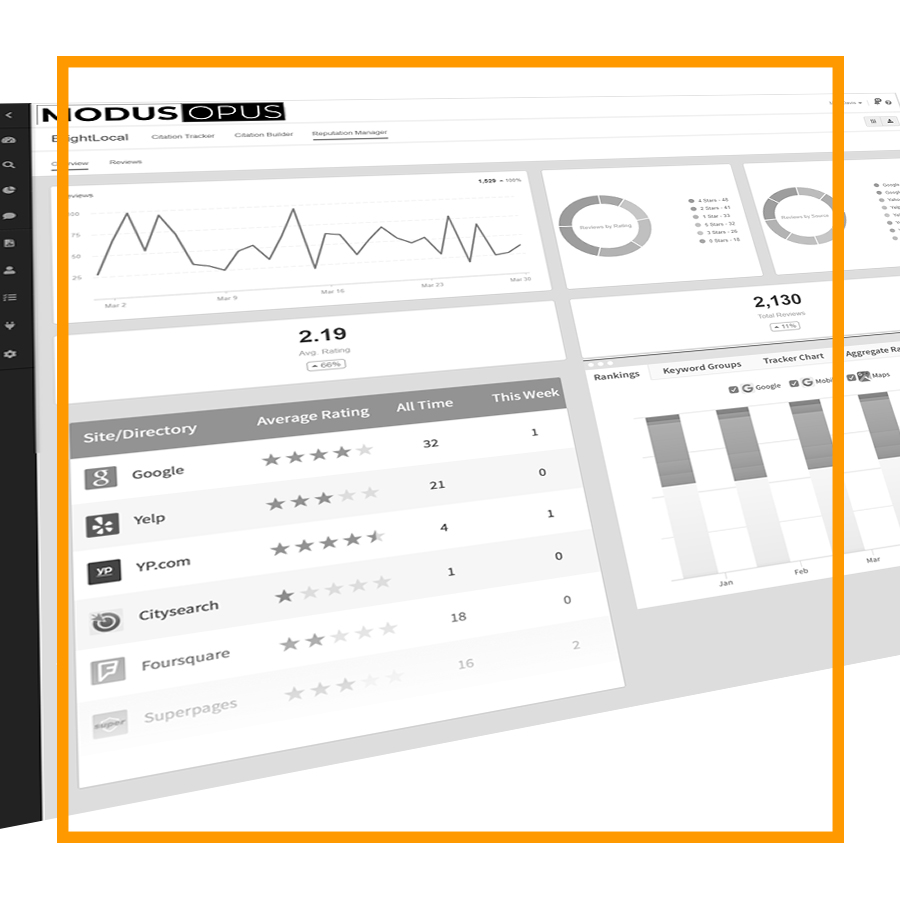 Manage Negative Reviews
Turn negative reviews into positive ones by building trust and managing customer feedback. You can also provide promotional codes to those who left a negative review.
Respond to Reviews Promptly
After receiving an alert, respond to FaceBook and Google reviews promptly with a click of a button. Not only does this build trust, but the swiftness in which a review is addressed helps clients feel heard – even when there is a negative experience.
Generate Online Reviews
Get reviews on sites that matter to your business and your clientele. Give your organization a competitive advantage by identifying and highlighting your happiest clients while simultaneously making it easy for your customers to leave reviews in the first place! Email, drip campaigns, and text integration is also an option.
Receive Alerts When A Review is Given
Customer feedback is an important part of growing and improving your business. Receiving automatic alerts when a client leaves a review can help keep you in-the-know about how others experience your services and products.
Monitor Reviews Across Multiple Platforms
Track client reviews across many websites including FaceBook, Google, Yelp, the BBB®, Yellow Pages, Local and more! We can even track client reviews off industry-specific websites pertinent to your business.