Support Ticketing
Subtitle
Something about Support Tickets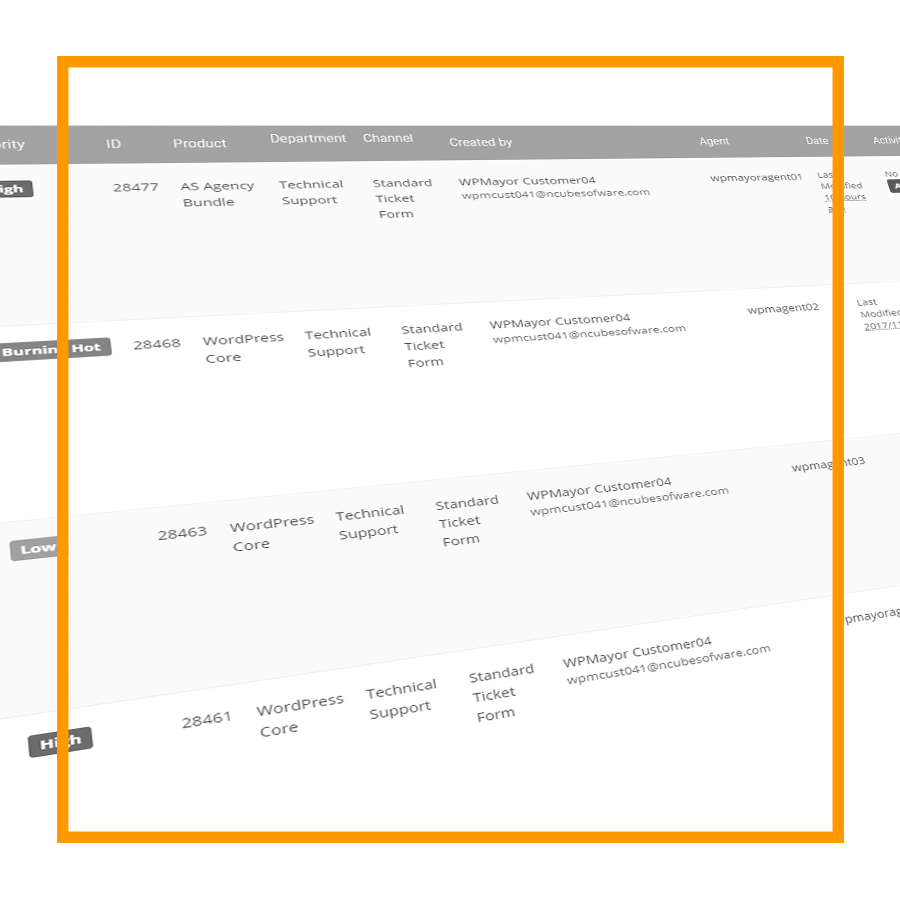 COMPLETE TICKET HISTORY
Every action ever taken on every ticket is logged. You're in complete control!
AUTOMATIC AGENT ASSIGNMENT
Assign tickets to the agent with the least number of open tickets. Use our smart-agent for even more sophisticated ticket routing.
UNLIMITED FILE ATTACHMENTS
What use is a ticket if clients can't attach files? Multiple attachments to each ticket is supported!
IMPORT YOUR EXISTING TICKETS
Import your existing tickets from Zendesk, Helpscout and Ticksy. Your customers will experience a seamless transition to your new helpdesk.
CUSTOMIZABLE EMAIL NOTIFICATIONS
Trigger automatic emails on six key events such as new ticket, ticket replied etc. All text and graphics is completely within your control.
CUSTOM FIELDS
Add custom fields to your ticket forms, choosing from 13 field types! Integrate complex logic and powerful forms with the Gravity Forms bridge.
TIME TRACKING
Agents can add the time they spent on a ticket and supervisors can adjust the time reported as necessary while maintaining a full log of all edits!