Sales Cycle Automation
Subtitle
Sales automation saves time and money for organizations. It's the process of streamlining tasks in such a way that your sales team can focus less on administrative duties and project management and more on the sales pipeline, client procurement, and customer satisfaction. Having a sales automation process that works seamlessly with our clients' business operations which helps their revenue, saves time and makes their sales reps' efforts more effective.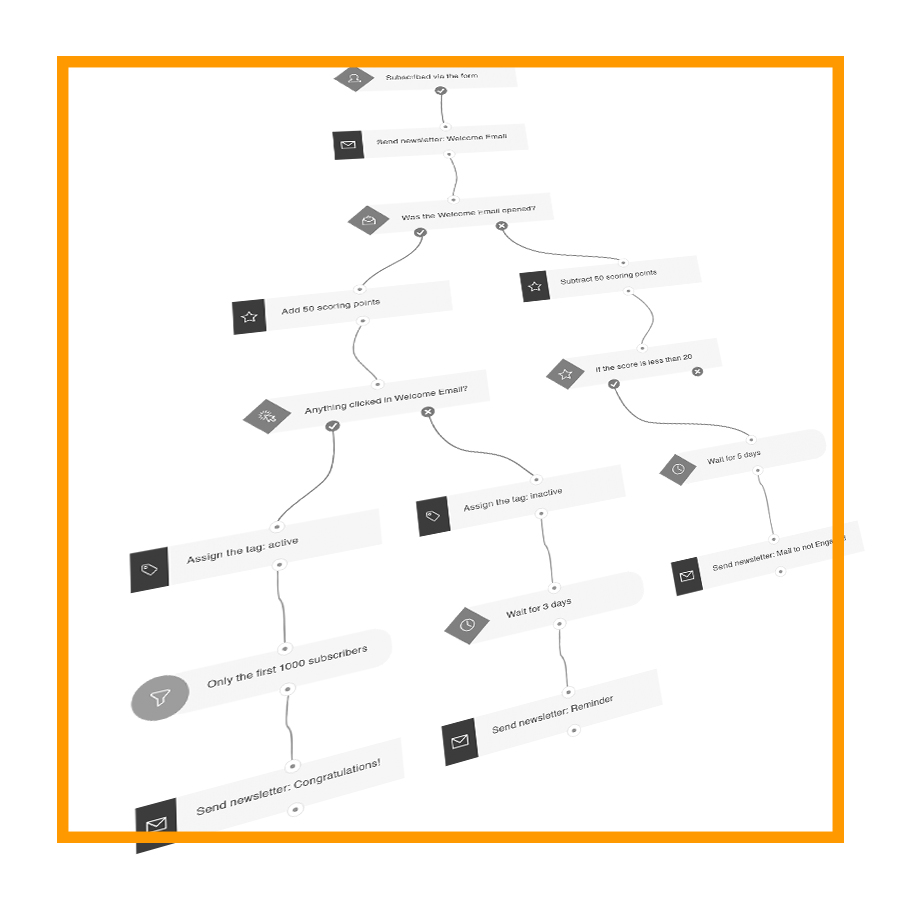 Here's how our sales cycle automation ca help your business:
Automated Client Prospecting: 
Start sparking relevant conversations with prospective clients, understand their needs, and qualify potential clients with custom automated marketing needs assessments. Your sales reps will know when and where to focus their time and energy which increases their efficiency.
Marketing Automation: 
Automating marketing outreach is an essential component to building relationships and saving time. Email drip campaigns, push notifications and marketing app integration can be automated and tracked for better use of your marketing dollars.
Pipeline Management: 
Depending on your industry, a prospective client can take up to eight or more touchpoints before a sale is closed. Efficient pipeline management boils down to custom automation. Manage and track communication efforts within your sales pipeline by putting an end to manual data entry. This doesn't only minimize human error in your organization, but it keeps your reps focused and on task.
Prospect Monitoring/Lead Tracking: 
Knowing how your prospective clients interact and engage with your brand is paramount to understanding future trends and client behavior. Efficiently time your sales pitches, outreach and closing conversations with our custom-tailored prospect monitoring and lead tracking modules.
Order Management: 
Communication between your sales reps and order fulfillment teams needs to be seamless for quality assurance and customer satisfaction. Automating your order management channel completely cuts out the need to track down your sales people in order to fulfill an order.