Activity Stream
Status updates, online discussions, notifications, and more, our online platform showcases our clients' very own activity stream: a virtual water cooler for your organization. Whether you prefer it to be a social intranet for your organization or a way to keep organized with several geographical locations, we can custom-tailor your activity stream to show updates from certain departments in front of specific users. In essence, we make this data work for you.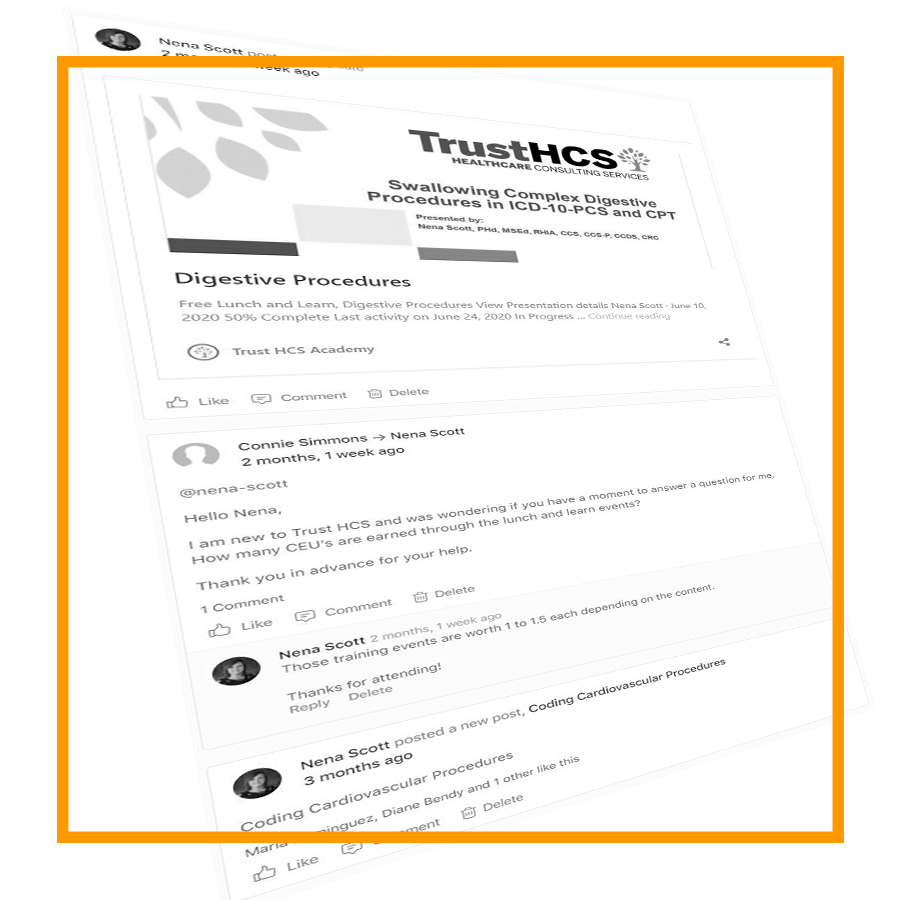 Familiar Communication Method
With platforms such as FaceBook and LinkedIn dominating the marketplace, why not have your own personal communication platform designed specifically for your organization? Our familiar, user-friendly activity feed makes it easy even for the social network-challenged individuals to utilize.
Commenting and Likes
Build employee engagement by commenting and liking their posts as they publish them. Tag other team members as well to make it a community discussion.
Contests and Polls
Especially for multi-unit organizations, contests and polls not only drive employee engagement, but also creates valuable information about specific markets depending on where your offices are. Ask your employees and managers for their input, run contests to drive revenue and see what other offices and teams are doing.
Real-time Interaction
See in real-time what's going on in your organization between users. Communicate automatically through the platform with your office in the next city over, celebrate wins with your team on the other coast, and stay current with events and updates throughout various departments.
Media Uploads
Upload documents, SOPs, videos, pictures, audio files and more. You can even be selective with who has access to your media uploads – share with specific departments or with your whole team at the click of a button.
Recognition Modules
Celebrate your top performers and teams through the activity stream for recognition and achievement.