Community Platform
Having a customized platform for your organization and its' needs is paramount to saving time, money and resources. Not only can it be the "hub" or virtual "break room" for your employees to interact, but it can be the focal point from which the back end of your business thrives. Additionally, it helps organizations cut down on miscommunication while providing one place for employees and franchisees to get the information they need to get their job done.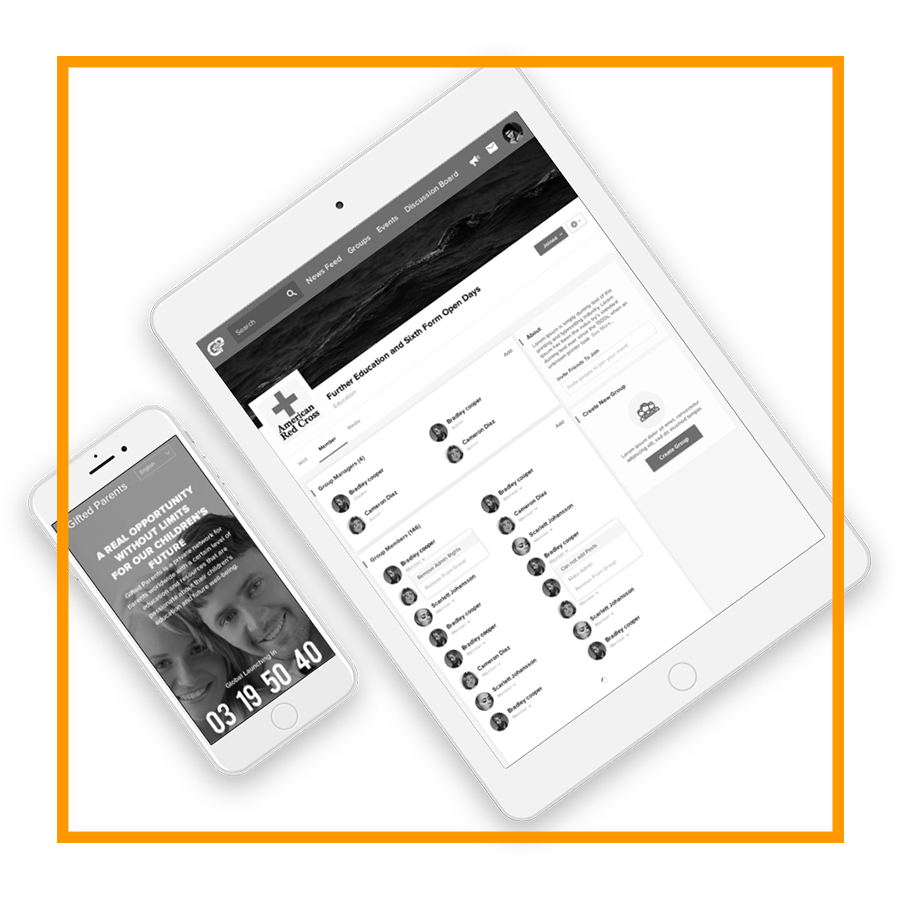 Status updates, online discussions, notifications, and more, our online platform showcases our clients' very own activity stream: a virtual water cooler for your organization. Whether you prefer it to be a social intranet for your organization or a way to keep organized with several geographical locations, we can custom-tailor your activity stream to show updates from certain departments in front of specific users. In essence, we make this data work for you.
Having a knowledge base is valuable for you, your employees or franchisees. Not only do they have access to any information they need when they need it, but it is easy to update as information changes or evolves.
Whether private, public or otherwise, having a directory of users, vendors, clients and more helps businesses stay organized. With one click, pull up information on the individual or organization of your choice.
Custom software, while typically more expensive than an out-of-the-box solution, is necessary in certain niche industries. It involves the creation and implementation of software for a specific group of users within an organization (such as the marketing department) or for a specific industry (such as construction or HVAC). Designing custom software with your business' needs in mind doesn't have to cost an arm and a leg anymore. All it takes is a complimentary consultation and proposal creation based around your budget.